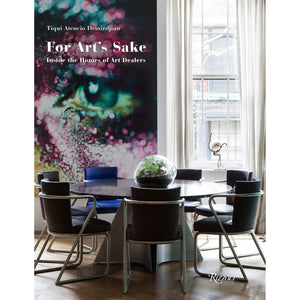 A unique look inside a world of design sophistication, this volume showcases the interiors of the world's most prestigious art dealers.
From New York to London, Paris to Monaco, the private residences of the greatest and most illustrious names in the art world boast some of the world's most outstanding collections. Antique masterpieces, modern chefs d'oeuvre, and contemporary creations are set against exquisite--and at times audacious--interiors exuding bold, unique style.
A first of its kind, this elegant volume grants readers exclusive access to these houses and gives life to enthralling contrasts, echoes, and unexpected dialogues by juxtaposing unparalleled art collections with interiors designed by the most renowned names, such as Peter Marino, François Marcq, Jacques Grange, and Toshiko Mori. The result is a gallery of striking beauty, most of which is revealed to the public eye for the very first time and captured by photographer Jean-François Jaussaud. Demirdjian's texts guide the reader through these private spaces, while excerpts from exclusive interviews with some of the spaces' owners, such as Dominique Lévy, Brett Gorvy, Almine Rech, Barbara Gladstone, Kamel Mennour, and Axel and May Vervoordt, enrich this volume.